The American Board of Orthodontics awards the 2017 Dale B. Wade Award of Excellence in Orthodontics to Dr. Andrew J. Haas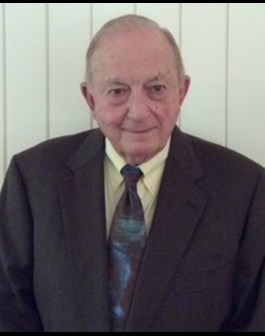 The American Board of Orthodontics (ABO) awarded Andrew J. Haas, D.D.S., M.S., of Cuyahoga Falls, Ohio, the Dale B. Wade Award of Excellence in Orthodontics on Saturday, April 22 at the annual luncheon of the College of Diplomates of the American Board of Orthodontics, which was held in conjunction with the 2017 Annual Session of the American Association of Orthodontists (AAO) in San Diego, California.
The ABO bestows this award upon an exemplary senior clinician and board-certified orthodontist who demonstrates exceptional dedication to orthodontics through clinical excellence and/or devoted teaching in the image of Dr. Dale B. Wade, a past president of the ABO. 
Dr. Haas received his doctorate in dentistry from Loyola University in 1953. He went on to study orthodontics, earning his master's degree from the University of Illinois-Chicago (UIC) in 1957. He maintained a private orthodontic practice for 52 years in Cuyahoga Falls. His three sons, Roger, Mark and Eric, have since taken over the practice.
Dr. Haas has also continuously taught graduate orthodontics for the past 60 years, having held professorships at UIC, Ohio State University and Loyola University. This has given him the opportunity to participate in the education of more than 800 students. In addition, during his time at Ohio State University, he had the pleasure of teaching with Dr. Wade for 10 years.
Dr. Haas' career has also been marked by clinical innovation. He pioneered and developed all three forms of palatal expansion — rapid, semi-rapid and slow palatal expansion.
Dr. Haas, who is board-certified, appreciates this award from the ABO and expresses gratitude for the opportunities he has had.
"I had the privilege of being taught by some of the greatest names in orthodontics and biology, including Dr. Allan G. Brodie, Dr. William B. Downs, Dr. Harry Sicher, Dr. Joseph Weinman, Dr. Balint Orban, Dr. Earl Renfroe and many others," he said.
This is Dr. Haas' second award from the ABO. In 2009, he received the ABO Special Recognition Award. In 2005, the University of Indiana awarded him the Jarabak Scholar in Orthodontics Award in recognition of his contributions to orthodontics. In 1992, the UIC Orthodontic Alumni Association awarded him the Distinguished Alumnus Award.